CiviKit Solutions
Born from our expertise in creating custom municipal websites, CiviKit solutions have undergone significant changes and growth in 2023. Starting in 2021 primarily in British Columbia, CiviKit has expanded across Canada over the past year, with customers now in British Columbia, Alberta, Ontario, and the Northwest Territories.
The Evolution of Municipal Website Templates
Original CiviKit templates were created from select custom projects, with client permission. This idea to develop templated websites allowed for a more streamlined process to deliver highly functional websites to smaller municipalities on a tighter timeline and budget.
With its rising popularity, Upanup has recently built a new line of templates with a wide variety of customizability, allowing municipalities to personalize their website, and give it a unique look and feel while maintaining all the rich features and functionality.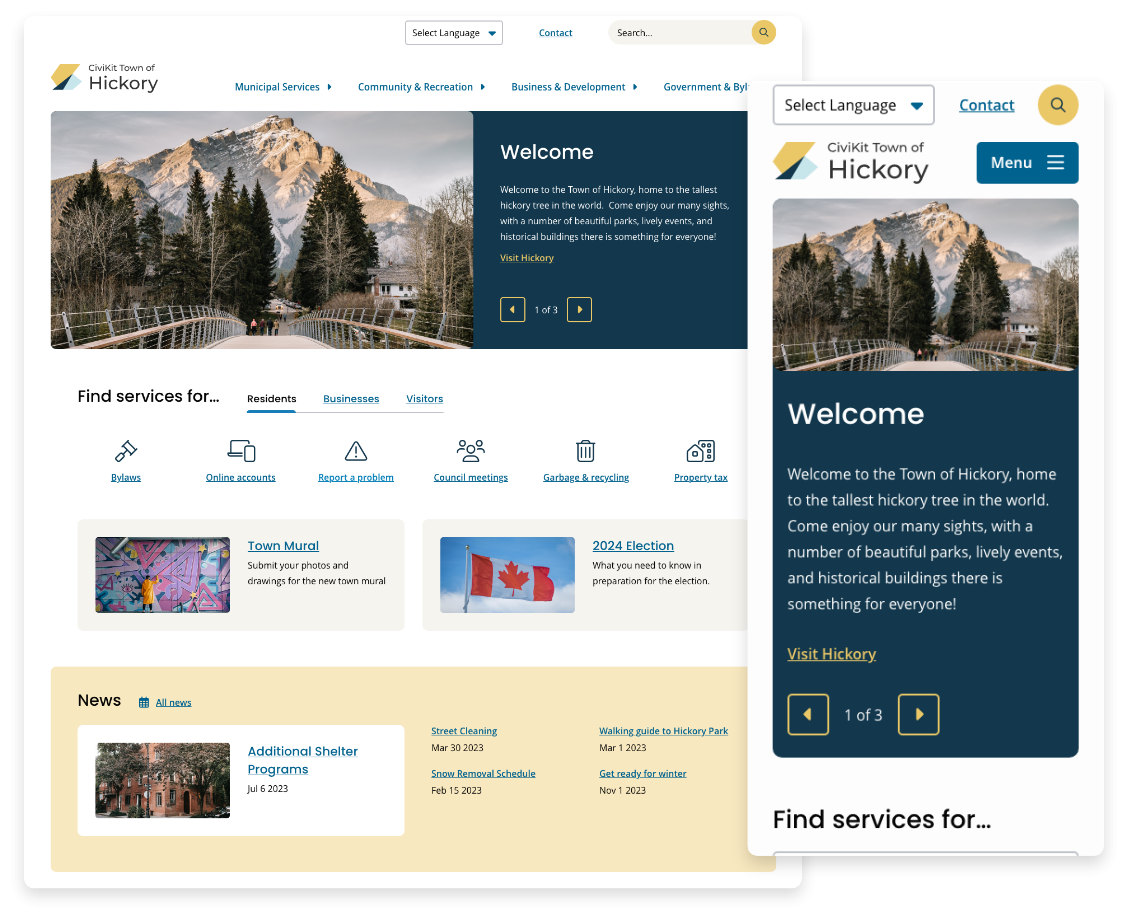 New Products in 2023
Engagement Platform 
With a rise in municipal interest to better engage with their community, both through projects, and providing a more direct channel for community interaction, the CiviKit Community Engagement Platform was born. 
This platform underwent two phases, phase 1 was the initial draft based on Upanup's expertise in servicing municipalities for over a decade. Phase 2 consisted of adding features and functionality based on customer feedback. While a number of new additions have been introduced, Upanup has a roadmap for future improvements to ensure our engagement platform meets all the needs of your municipality, now and in future. 
Community Websites
Community Websites are the newest CiviKit solution, expanding Upanup's expertise in working with municipalities to support related community groups such as emergency services, museums, economic development, community associations, special events, and more! With these new tailored solutions, every community organization can have their own website, with the same functionality and quality Upanup is known for.