UX-focused and Award-winning Designs
CiviKit is born from our 10+ years of experience designing and developing websites for municipalities of all sizes.
Your Site, Your Brand
Our designers will work with you to fine-tune the template look and feel—making sure the new site is on brand and consistent.
Same Easy CMS
All template sites have an intuitive and easy-to-use backend, so your staff can update content quickly and without worry.
Stamp of Quality
With CiviKit, all templates have been developed and refined to ensure that all tools and features are up-to-date.
Hickory Template
This municipal website design takes template customization to the next level. Give your website your own personal touch by adjusting the website layout, what content is featured on the homepage, and visual design customizations to reach your desired website look and feel.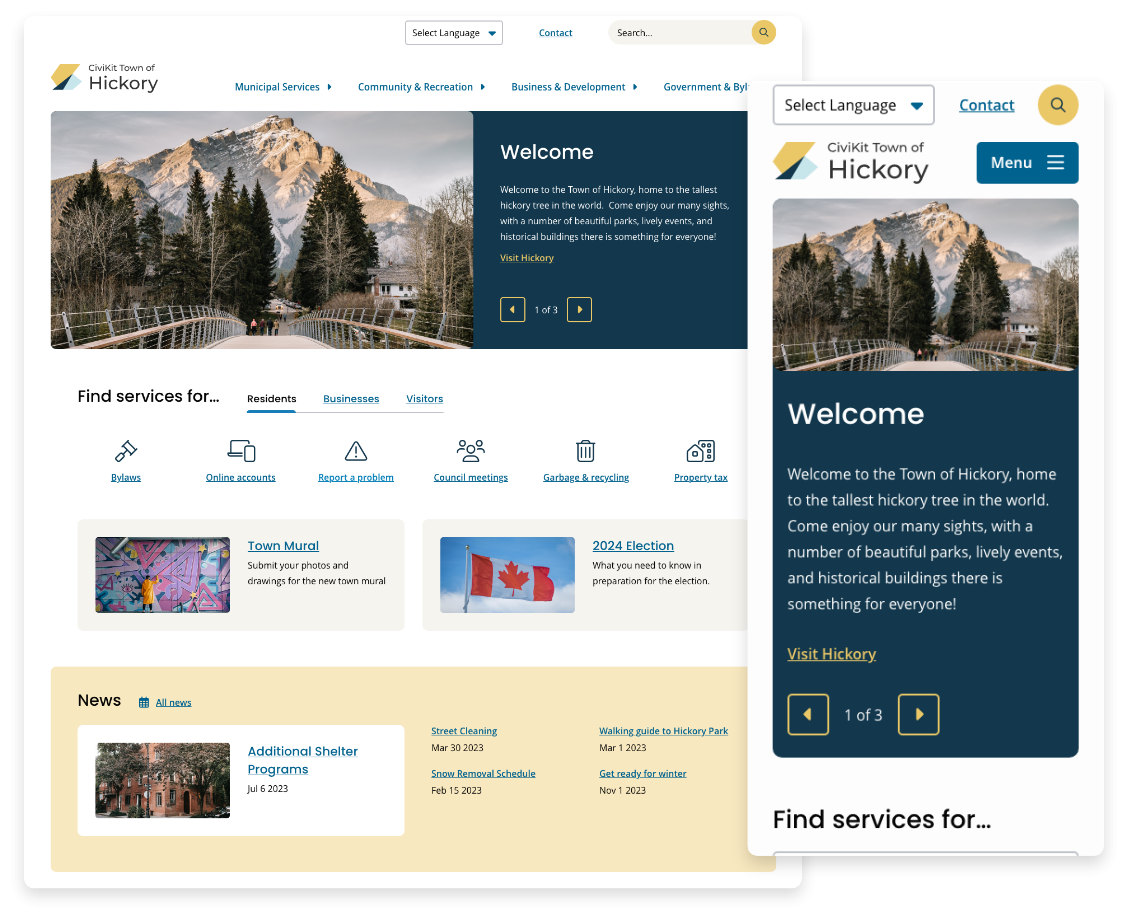 Ponderosa Template
Featuring unique menu options, this municipal website design lets the user select a category (e.g. residents) that displays curated links and featured stories. This saves users time and provides a customized feel that meets their needs.
Willow Template
This template is feature-rich and easy to navigate with an accordion style menu and prominent quicklinks. The homepage offers several opportunities to spotlight content and direct your users to their intended path. The simplistic and functional design can be easily adapted for your municipality.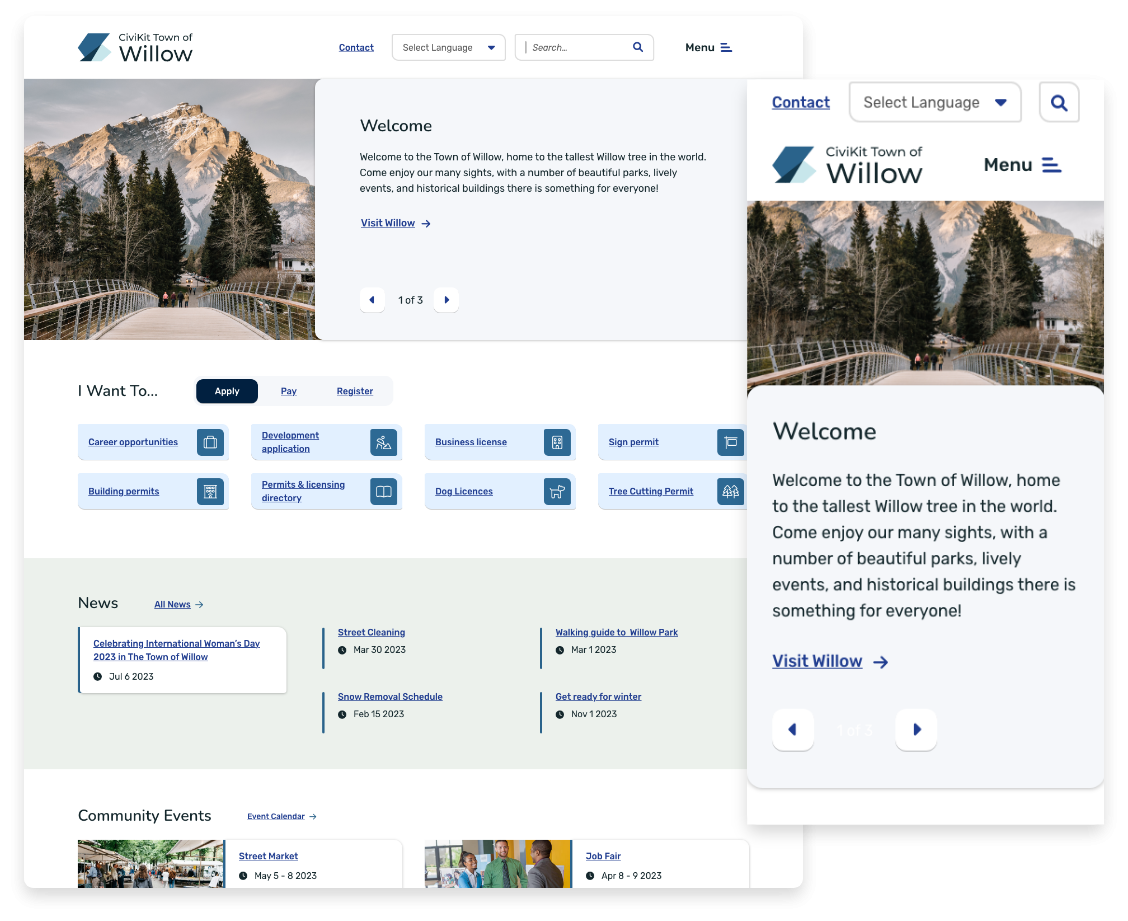 Live Templates
Interest in exploring our templates further? See our portfolio page to directly visit municipalities currently using our designs!
Our Features
Each CiviKit template comes pre-designed with functionality built-in to meet your municipality's needs. All features have been specifically selected based on common municipal requirements and have been refined through continuous user experience testing. While the front facing designs are different, each template has the same functionality.